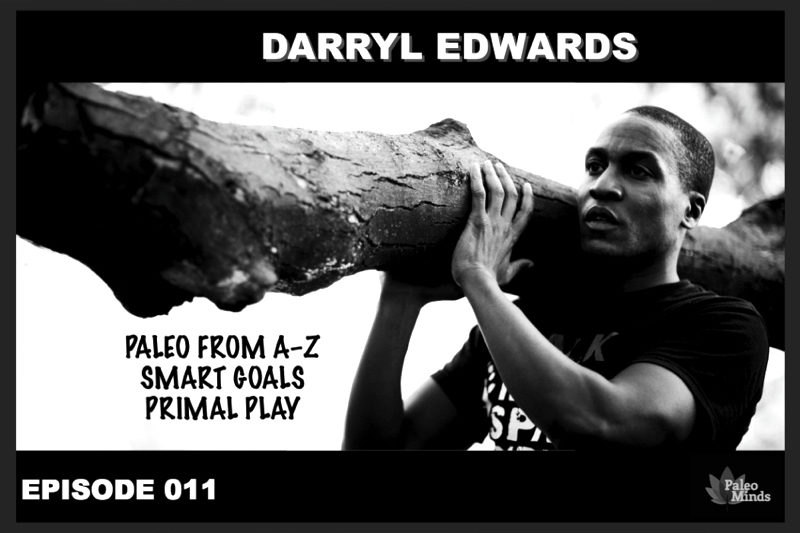 In this podcast Darryl Edwards, The Fitness Explorer, talks about his latest book Paleo from A to Z, setting SMART goals for the new year, what to do at Christmas and the benefits of primal play.
Darryl Edwards, MSc. Founder of HEALTH 
Unplugged
 and owner of 
Fitness Explorer Training
, is an international speaker, coach, nutritionist and author of
Paleo Fitness
 and
Paleo from A to Z
.  He has been published in titles such as Men's Health, Women's Health, Elle, Men's Fitness and featured on the BBC.
Show Notes
[02:30] Interview start/growing up in the seventies
[10:59] Enjoying technology without compromising health
[14:00] Primal Play – putting fitness into a playful context
[21:20] Military P.E.
[22:14] Harvard Medical School
[25:05] Doctors and attitudes to Paleo today
[33:08] Paleo From A–Z
[44:48] Christmas tips
[50:50] Goal setting for 2016 the S.M.A.R.T way
[55:30] Upcoming projects
[56:44] Connect with Darryl
[57:58] Competition
Resources
Support Us
The Best Way To Support The Podcast?
Subscribe, Rate and Review on iTunes!
Help the Podcast, spread the word: subscribe, rate and review on iTunes UK, iTunes US or your country's iTunes.
Amazon Affiliates
Support us by shopping through Amazon Affiliate links. UK Customers: Amazon UK. US Customers: Amazon US.
Subscribe to the Newsletter
Never miss a post again