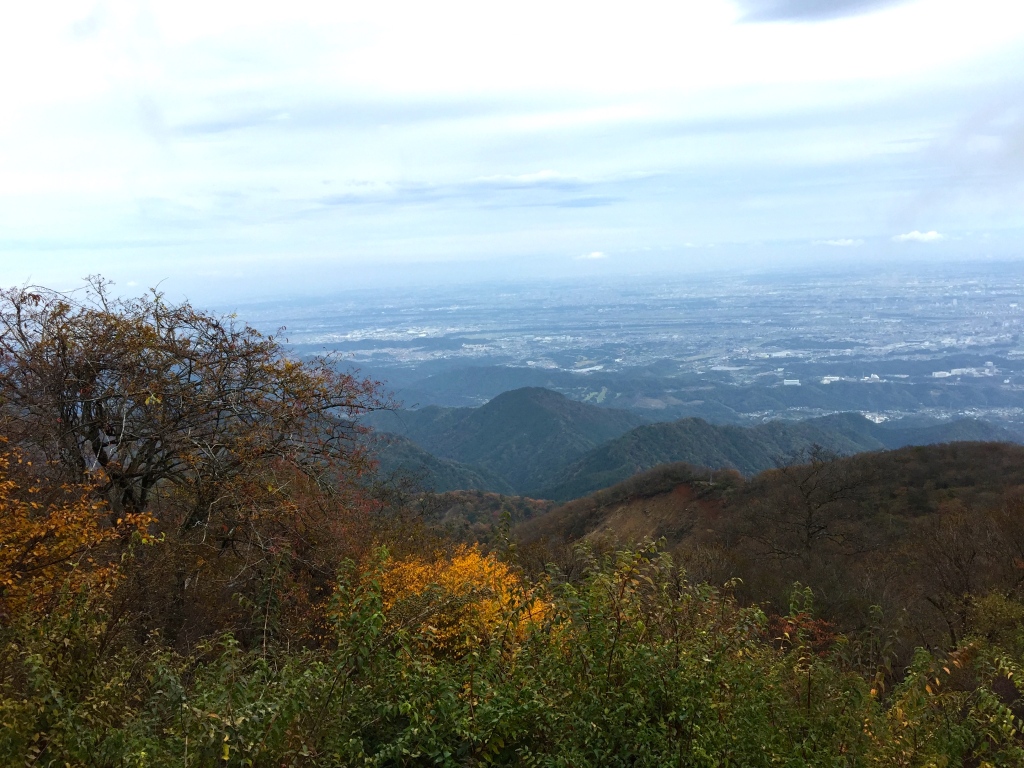 I've always said that one of the most important things with regards to fitness is finding something you enjoy. That way compliance is much more likely and the act itself is a pleasure rather than feeling like a 'workout' or chore. It also means you're much more likely to simply enjoy the physical pursuit above and beyond any other concerns. For me Paleo is about encouraging long-term health and enjoyment of life, which is why getting real pleasure out of fitness is a huge priority.
I love the outdoors, exploring nature and challenging myself with varied terrains to explore and hike up. As I'm currently living in Japan I'll be taking it upon myself to hike as often as possible during my time here. Japan is a beautiful country and over 70% of it is comprised of mountains so I can't see myself running out of hiking opportunities anytime soon. My first stop, earlier this week, was Mount Ōyama.
Mount Ōyama stands at 4,108 ft – about a third of the size of Japan's biggest mountain, Mount Fuji at 12,389 ft – which is a little shorter than the tallest mountain in the United Kingdom, Ben Nevis at 4,409ft. Ōyama boasts a variety of shrines within the mountains culminating with the Ōyama-Afuri Shrine at the uppermost peak of the mountain. The mountain itself has a variety of different difficulty levels. As you begin you'll have to decide whether to take the steeper men's (男坂) trail or the women's (女坂) trail which boasts the seven wonders (it is of course ridiculously outdated to label the harder hike the men's and the easier the women's, but that's how it stands). The men's trail is almost exclusively steep steps going up-and-up-and-up-and-up, whereas the women's trail has more to offer in terms of terrain and variety. To get the most out of Mount Ōyama I opted to take the men's trail up and the women's trail down. Though with so much to see and alternative paths and detours along the way you would do just as well to visit Mount Ōyama multiple times to really get the most out of it.
As to the difficulty of Mount Ōyama it's hard for me to say with comparison to other mountains in Japan as this is the first I've climbed. According to David Lowe who blogs at Ridgeline Images – and is much better versed in hiking Japanese mountains than I am at the time of writing – it is considered 'easy' and at somewhere between 90–120 minutes (though some resources quote nearer to three hours) to hike up to the top peak, pace dependent, I'd say it's a reasonable mountain to begin your Japanese mountain hiking journey with. There's also, rather handily, a cable car – so for those who don't fancy hiking both up and down Mount Ōyama you can hike one-way and take the cable car the other. Once you're at the top take in the great views and tuck into a packed lunch – Paleo, of course – I opted for a chicken breast salad with fresh cabbage, onions and carrots, accompanied with a simple balsamic vinegar and extra virgin olive oil dressing.
If you'd like to hike Mount Ōyama here are the all important details as to how to get there:
Take the Odakyu line to Isehara
At Isehara, exit via the stairs on the right, head past the taxi rank and to the bus stand
The first bus stand you see is the one for Mount Ōyama and it will likely have a long queue, particular if you get there sometime between 8am and 9am which is ideal
The bus you're taking is the Kanagawa Chuo Kotsu I-10 bus bound for Oyama Cable (the final destination), it will set you back 300 yen and take 20–30 minutes
Once there you're an approximately 10-minute walk to the cable car/hike starting point
I'll be posting more about places I hike in Japan. Please let me know if you have any recommendations as to where I should hike next and I'd love to hear what you do for fun when it comes to your physical fitness and exercise (well apart from the very obvious – no need to post about that!), so hit me up in the comments below.
Subscribe to the Newsletter
Never miss a post again