In this podcast Beverly Meyer talks about Vitamin K2, widening your palate and temporomandibular disorders.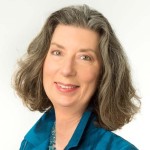 Beverly Meyer is a Holistic and Clinical Nutritionist, in practice since 1985. Her health struggles with gluten and other a
utoimmune issues took her away from a successful business career, but brought her into the Natural Health world. She has a popular podcast called Primal Diet – Modern Health, with international reach. Her DVD, The Diet For Human Beings, is the only Ancestral Paleo health DVD on the market. She has been teaching this diet for decades. 2014 nominated 'Top 5 Science-Oriented Paleo Blog', Paleo Magazine.
Show Notes
[02:50] Interview start
[03:12] Interest in eating better and improving health
[06:10] Why Beverly cut out gluten
[07:20] Current diet
[09:01] Ghee
[19:45] An introduction to vitamin K2
[25:55] Cod liver oil
[29:45] Vitamin A
[32:30] MK-4 and MK-7 in vitamin K2
[37:15] Grinding teeth
[38:40] Temporomandibular disorders
[43:20] Widening your palate
[48:25] Cost
[50:18] Other tips for those looking to widen their palate
[54:50] Tips for a good night's sleep
[01:00:42] Future projects
Resources
Support Us
The Best Way To Support The Podcast?
Subscribe, Rate and Review on iTunes!
Help the Podcast, spread the word: subscribe, rate and review on iTunes UK, iTunes US or your country's iTunes.
Amazon Affiliates
Support us by shopping through Amazon Affiliate links. UK Customers: Amazon UK. US Customers: Amazon US.
Subscribe to the Newsletter
Never miss a post again