Every week we present some of our favourite articles, podcasts and recipes that we think will appeal to others living a Paleo lifestyle. This is by no means a definitive list of news articles, just what we've enjoyed. If you have an article you think would be of interest and you'd like us to include in subsequent news round-ups please drop us a line: michael@paleominds.co.uk
Featured Article
How To Find Affordable Quality Meat At The Grocery Store
Budgeting and saving money can be tough, and while we wouldn't advocate skimping on the quality of your meat it makes sense to save money when and where you can. Abel James, better known as the Fat Burning Man, provides a handful of great tips for saving money when deciding what type and what cuts of meat to buy.
Read Abel James's Quality Meat Money Saving Tips 
Featured Podcast
Pavel Tsatsouline Answers Your 15 Most Popular Exercise Questions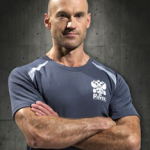 We recently featured episode 55 of The Tim Ferriss Show, 'The Science of Strength and Simplicity with Pavel Tsatsouline'. Perhaps the most in-depth interview with Pavel, master of the kettlebell and strength training. We're featuring him again because in episode 57 Tim provided us with a follow-up episode where Pavel answered 15 questions from listeners. Anything Pavel touches is gold, so you'd be well advised to listen in… comrade.
Listen to Pavel Tsatsouline on The Tim Ferriss Show
Featured Recipe
Comforting Paleo Chicken Paprikash
With the weather still cold it's certainly the time to tuck into warm comfort foods like soup, stew and broth. Rebecca Bohl of Paleo Grubs, has posted a delicious recipe for 'Chicken Paprikash'. A spicy chicken dish that will both warm and fill you up – the perfect antidote to an icy winter evening.
Read the recipe for Paleo Chicken Paprikash on Paleo Grubs
Best of the Rest
Articles
Podcasts
Recipes
Subscribe to the Newsletter
Never miss a post again