How Stress Undermines Health
As I'm sure you all know stress is one of the often neglected lifestyle factors – alongside sleep and relaxation – that if not managed properly can have a really detrimental affect on your health. Dialling in and minimising your stress levels helps ensure longevity, wellbeing and optimal health. Sarah Ballantyne, of the consistently excellent, The Paleo Mom has put together an article that delves into what stress is, how it can affect you and what you can do to manage chronic stress. If you've read Sarah's blog or her excellent books you'll know Sarah goes heavy on the Science but does so in a simple and affable way that makes learning a real joy.
Read about Stress on The Paleo Mom here
My Personal Battles With Stress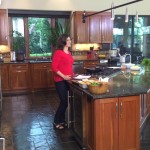 Following on from Sarah's Science-heavy post above, as of one hour ago she posted about her own personal struggles with stress. This brave post really does come from the heart and puts the struggles – inner and outer – into perspective. We dare you to not get a little emotional while reading this sincere and important post that will undoubtedly help others. Sarah's integrity and 'heart on her sleeve' approach to life, blogging and work make her one of the most important people within Paleo.
Read My Personal Battles with Stress
Winning The Olimbic Games: Why you need to understand allostatic balance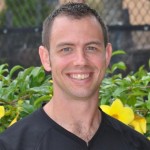 It's been a stress-heavy news round-up, but this article from Mike Ritter – of ResultCult – on Robb Wolf's website just goes to emphasise how important stress management and being aware of stressors is. It also distinguishes between good – beneficial – stress and bad stress.
One of the opening sentences really rams home the danger stress can pose: "The greatest precursor to heart disease, heart attacks, strokes, depression and cardiovascular related disease isn't just a bad diet and a lack of exercise; it's stress."
The article concentrates on these three truths:
The balance of your lifestyle, job, food, exercise, personality and relationships all contribute to the same pool of stress; all stressors affect the same systems.
There are controllable and uncontrollable external stimuli.
You can choose the dosage of controllable external stimuli to create balance.
Read the full article on allostatic balance here and be sure to check out part two: Are you on Team Sympathetic or Team Parasympathetic?
Subscribe to the Newsletter
Never miss a post again